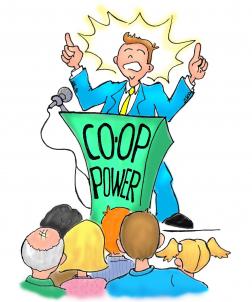 78th Annual Membership Meeting 2022
Date:  Saturday, October 15, 2022
Location:  Canisteo-Greenwood High School, 84 Greenwood Street, Canisteo, New York 14823
Registration:  9:00 - 11:00 am; Business Meeting starts at 11:00 am
Every October, Steuben Rural Electric Cooperative, Inc. holds our annual meeting.  You as a member are invited to attend.  The annual meeting is a special time for co-op members to gather, share experiences, hear from co-op leadership and, perhaps most importantly, vote to elect your board members.  You will also have a chance to meet the Board of Directors and cooperative staff, and learn about Steuben Rural Electric's plans for the future.
Come early and enjoy fresh coffee, water, donuts, cheese, and crackers with comradeship with your fellow members. There will be no supervised child care available. Each member will receive a goodie bag to celebrate the Cooperative's 78th annual meeting upon registration at the meeting.  One bag per membership.
Members attending the meeting will receive a $30.00 credit on their November billing statement.  Only one $30 credit per membership will be issued.  Please use the registration form included in the September issue of The Energizer to reserve your chicken barbeque dinners.  The reservation deadline to order chicken dinners is Friday, October 7, 2022.  We look forward to seeing everyone at the 2022 Annual Meeting.